Cathal Murphy's Family Makes Presentation to Club
On Friday evening, the late Cathal Murphy's mother Christina, father Paddy and brother James met with members of the club past and present to remember Cathal as the wonderful person and player he was. On the night, the club was humbled and honoured to received €1,000 from the family on Cathal's behalf.
When Cathal was just 17 years old and unbeknown to all, this truly exceptional young man put money in trust for the club. His family honoured his wishes and presented the cheque and memories of Cathal to Ken Doyle, Denis O'Driscoll and Tim Coughlan.
Cathal's generosity and thoughtfulness of one so young will go directly to benefit our young School of Excellence members and Schoolboy/girl players.
In the coming days, we'll be announcing details of a game against a Cork City FC XI for whom Cathal also played with. All proceeds made will be donated to the Kevin Bell Repatriation Trust who helped bring Cathal home from Canada.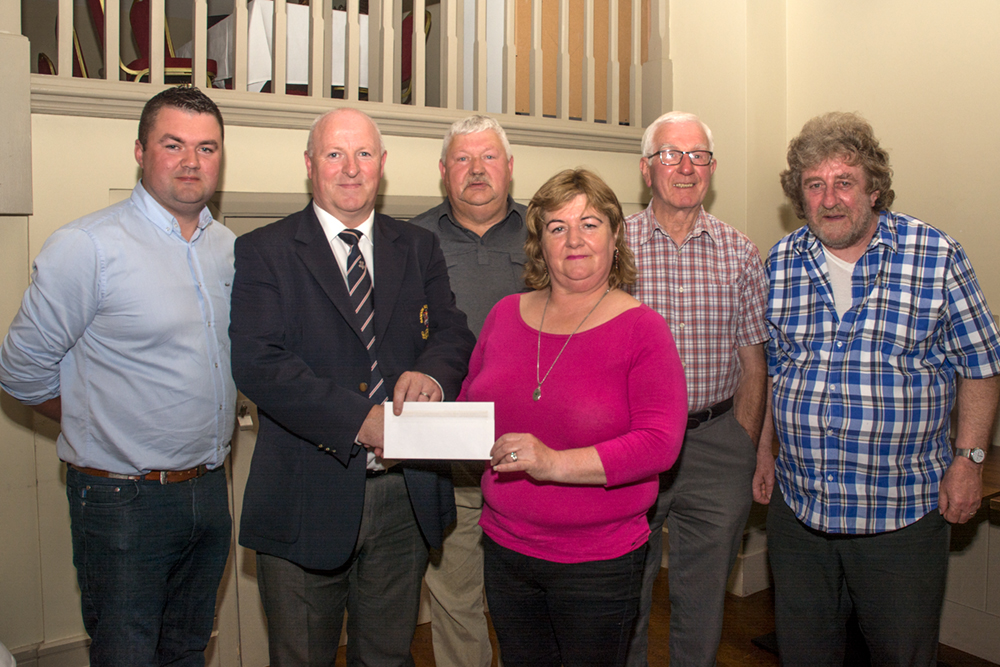 L to R: James Murphy, Ken Doyle (chairman), Paddy Murphy, Christina Murphy, Denis O'Driscoll & Tim Coughlan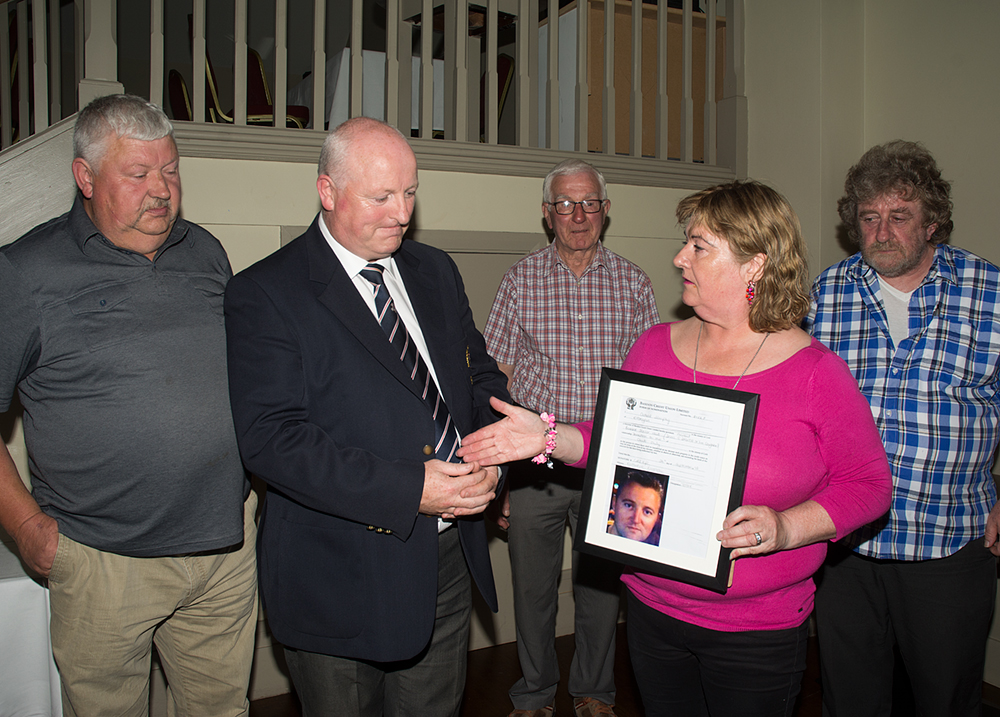 L to R: Paddy Murphy, Ken Doyle, Denis O'Driscoll, Christina Murphy, Tim Coughlan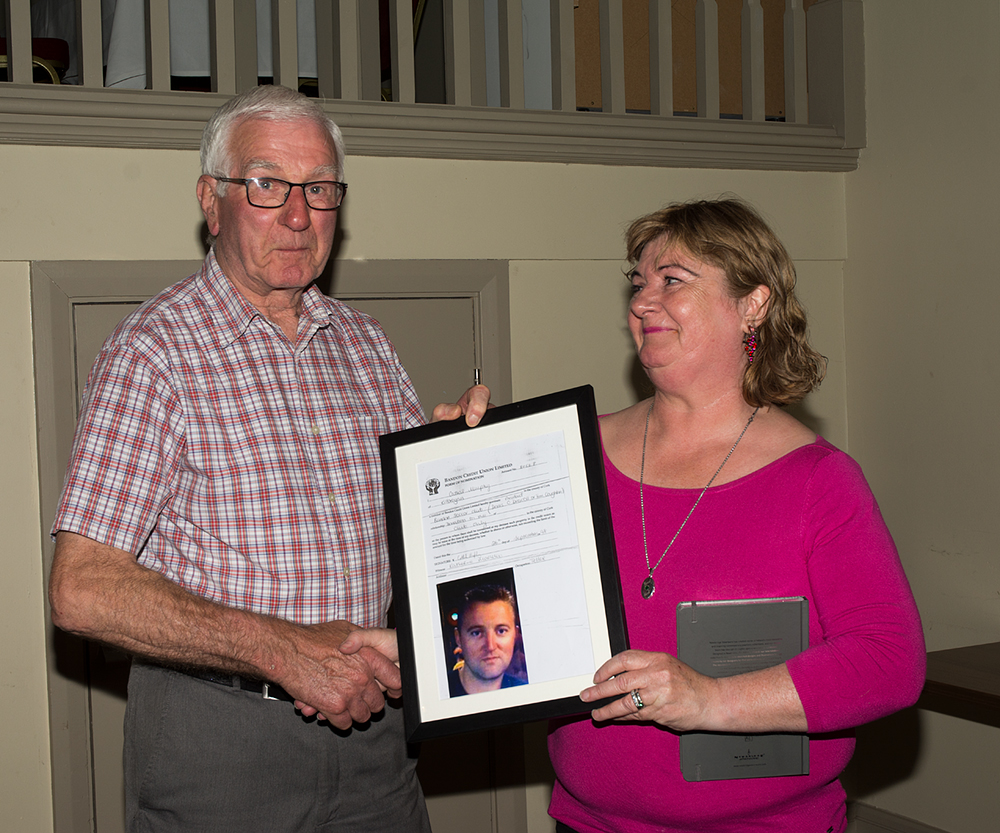 L to R: Denis O'Driscoll, Christina Murphy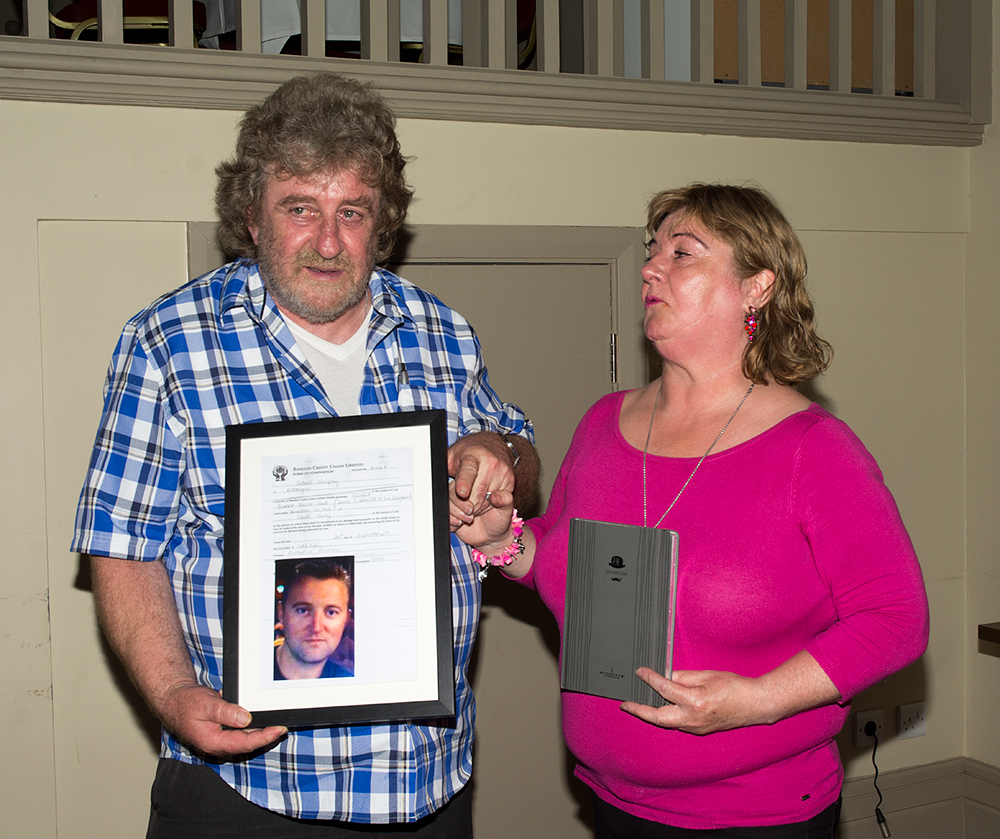 L to R: Tim Coughlan, Christina Murphy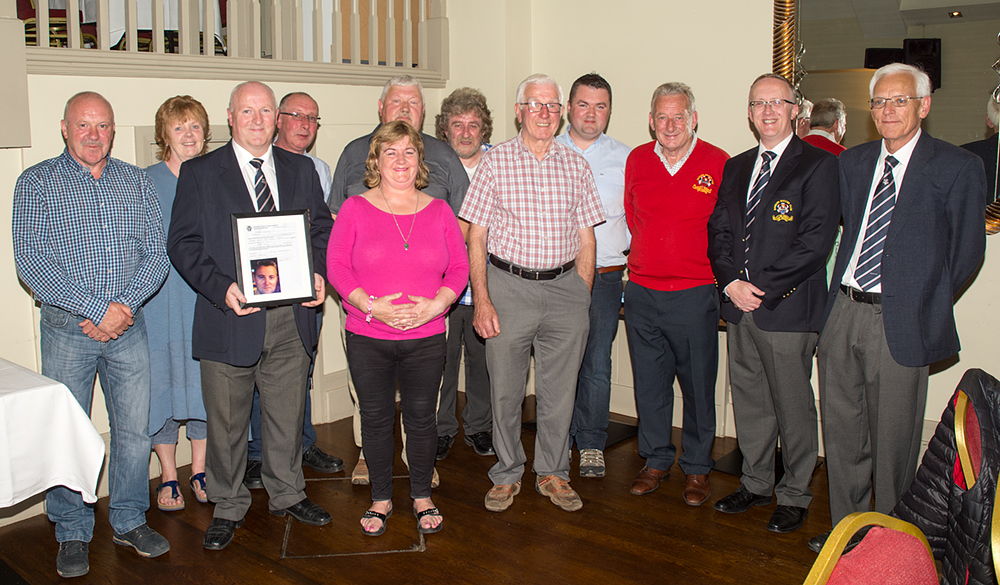 L to R: Andy Cullen, Mary Cullen,  Ken Doyle, Mossie O'Donovan, Christina Murphy, Paddy Murphy, Tim Coughlan, Denis O'Driscoll, James Murphy, Tony O'Leary, Mark Tracey, William Manning